COVID-19 ECHO Clinic
As a Hub, the Division of Hepatology and Liver Clinic in the Department of Medicine, Groote Schuur/UCT has been hosting "Viral hepatitis in sub-Saharan Africa" ECHO clinics aimed at delivering expertise on the management of viral hepatitis to under-resourced regions. In response to the COVID-19 pandemic, Project ECHO at The University of New Mexico, Albuquerque has expanded our licence to run weekly COVID-19 clinician-based virtual meetings on the ECHO ZOOM platform, featuring both international and national clinicians and researchers. These weekly meetings are facilitated by Profs Wendy Spearman and Mark Sonderup and chaired by Prof Graeme Meintjes, Infectious Diseases Specialist, Groote Schuur Hospital/UCT together with a panel of experts including infectious disease specialists, respiratory physicians, critical care specialists, cardiologists and rheumatologists.
These past presentations are available as recordings on the Department of Medicine website
www.medicine.uct.ac.za/covid19-echo-clinic
Supported by the Gastroenterology Foundation of Sub Sahara Africa.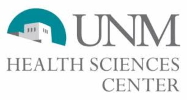 ---
Investigation on the hereditary basis of colorectal cancers in an African population with frequent early onset cases
Background
Approximately 25% of colorectal cancer patients in sub-Saharan Africa are younger than 40 years, and hereditary factors may contribute. We investigated the frequency and patterns of inherited colorectal cancer among black Zimbabweans.
read more
All UEG Week 2019 recordings are now available for free. UEG Week 24/7 features all on-demand recordings from the UEG Week Barcelona 2019. Stream over 550 scientific lectures that have been recorded at our meeting.